The Importance Of Updating And Maintaining A Business Website
August 1, 2022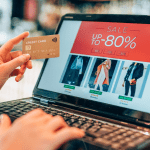 Unleashing the Power of Conversion Rate Optimization – CRO
June 13, 2023
10 Tips for Crafting the Perfect Landing Page
Optimizing your landing page is crucial for the success of your online marketing efforts. A well-designed landing page can help you convert visitors into customers by clearly communicating the value of your product or service and persuading visitors to take action. There are a number of best practices that you can follow to optimize your landing page, including using a clear and compelling value proposition, strong headlines and subheadings, compelling images and graphics, and a prominent and compelling call-to-action. By following these best practices and continually testing and refining your landing page, you can increase conversions and drive more business for your company.
1. Use a Clear and Compelling Value Proposition
Your value proposition should clearly and concisely explain to visitors what your product or service does and how it can benefit them.
2. Use Strong Headlines and Subheadings
Headlines and subheadings should be attention-grabbing and clearly communicate the key benefits of your product or service.
3. Use Compelling Images and Graphics
Visual elements can help illustrate your value proposition and make your page more visually appealing.
4. Keep the Design Clean and Uncluttered
A clean and uncluttered design helps visitors focus on the most important information and makes it easier for them to take action.
5. Make the "Call-To-Action" Prominent and Compelling
The call-to-action (CTA) is the most important element on your landing page, as it's what drives visitors to take action. Make sure it's prominent, easy to find, and clearly communicates the benefit of taking the desired action.
6. Use Social Proof
Social proof, such as customer testimonials and reviews, can help build trust and credibility with visitors. Got a 5 star Google and/or Facebook rating, let people know.
7. Optimize for Mobile
With more and more people accessing the web on their smartphones, it's important to make sure your landing page is mobile-friendly.
8. Use Clear and Concise Copy
Write copy that is easy to read and understand, and avoid using jargon or technical language that may be confusing to some visitors.
9. Use Formatting to Guide the Eye
Use formatting techniques such as bolding, bullet points, and headings to help guide visitors through the page and highlight key points.
10. Test, Test, Test!
A/B testing is a great way to optimize your landing page and find out what works best for your audience. Try different versions of your page and see which one performs the best in terms of conversion rate.