Responsive Web Design Services For Any Business!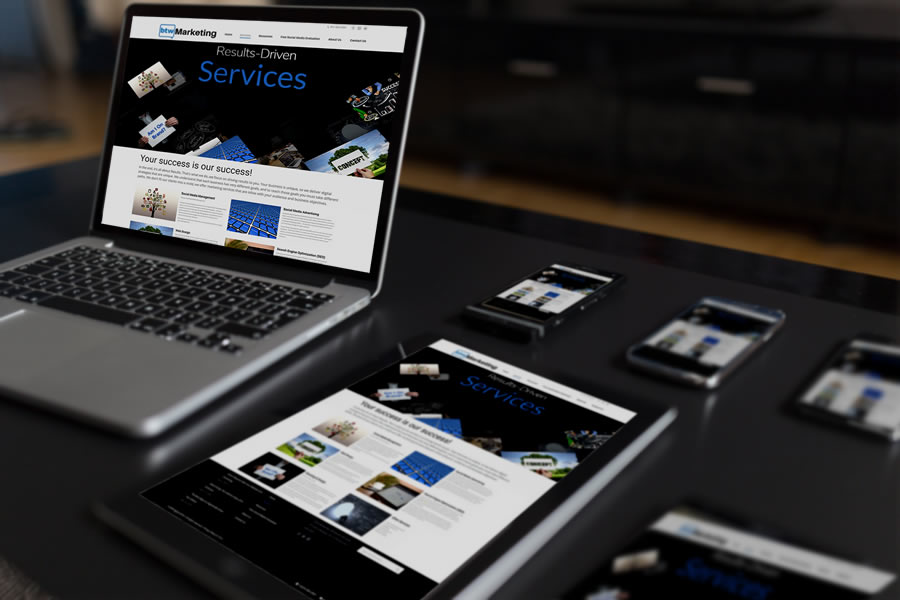 Hey, we know web design can be a real challenge. You need a creative design, quality content, high-resolution images and it all needs to be on brand, fully responsive and deployed using secure socket layer (SSL) connectivity. Oh, and you need it done like yesterday! Let's face it, your website is the face of your business. That's where we come in…
We'll work with you to bring this all together. Our website design and development services are scalable for businesses of all sizes.
Our graphic design and SEO team is ready to take on any project from a small blog to a large e-commerce driven corporate website. So let's get started!
RESPONSIVE WEB DESIGN SERVICES
Wordpress CMS Design
Based on number of pages and functionality required.
WordPress a fully customizable content management system (CMS). It provides you with a platform that can be altered for any need, large or small. WordPress has been designed to be extremely user-friendly, so manhy clients are able to handle content updates to their own website after the initial project has been completed. Whether you are a novice or a skilled user, WordPress' administrator panel makes it easy to manage your website.
Easy To Use
Manage Content Yourself
Flexible With Many Free Plugin Options
SEO Optimized
Customizable Menus
Huge Support Community
Time Tested Reliability
Completely Scalable For Small & Large Businesses
We offer complete WordPress website design and custom WordPress development. From a simple brochure website to an advanced mulit-level site that requires secude logins and advanced features that go beyond a simple website design layout. eCommerce Web Design
Based On Your eCommerce Needs
Whether you're looking to start selling online for the first time, or you have an existing eCommerce system in place and need to revitalize your operations, our team can help. We offer a wide ranve of services such as consulting, planning, migration, building, development, deployment, manangement and maintenance. We're here to help you execute your business goals fast and effectively. eCommerce platform include WCommerce, Shopify & CS Cart. Features may vary based on platform:
Modern & Clean Interface
A huge selection of free and paid themes
Integrates with WordPress content
Powerful Admin Panel
Product Types & Variables
Inventory management
Downloadable Products
5 Payment Gateways with MANY more available
Flexible Shipping Options
MANY more features available via free and paid plugins
To determine which eCommerce platform will be the right fit for your business, please contact us so we can go over the many features each platform offers.
Our WordPress themes are responsive, which means they will automatically adapt to mobile devices like iPhones and iPads. Responsive web design (RWD) is a web design approach that provides optimal viewing across a wide range of devices. One website can accommodate desktop computer monitors, tablets, and mobile phones. This saves you development time, as well as reduces ongoing maintenance costs.
Ready To Discuss Your Project?
Call us today 631-377-7171 or Request A Quote and our team will help you choose the plan that's right for you!