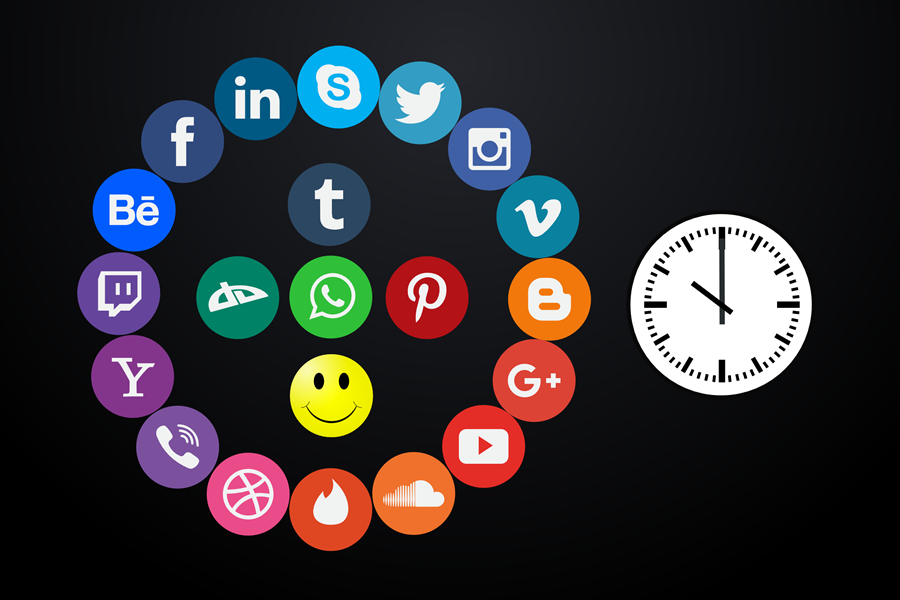 What's The Best Time To Post On Social Media?
May 18, 2021
Social media in 2023: The Trends You Need To Know
January 2, 2023
5 Tips To Integrate TikTok Into Your Video Marketing Strategy in 2022
TikTok is a social media platform that is on the rise and could prove to be a gamechanger in 2022. So if your clientele uses TikTok, why not take advantage of the opportunity? TikTok has serious numbers, with more than 1 billion users. Generation Z and Millenials make up most of the users. With short and fast-paced content, you can bet that it keeps its users glued to the screen longer.
On top of that, TikTok reports that the app has active users, with about 90% using the app on a day-to-day basis. Thanks to its ability to be creative and engaging, TikTok appeals more to younger audiences, something marketers can take advantage of. So let's find out how influencers can maximize this up-and-coming marketing channel.

1. Make Use Of The Power Of Influencers
Aside from being a popular app, TikTok is also a marketing channel that can give your brand and product more visibility. But it's not as easy as posting. Users need to know when to post if they are to be successful. Typically influencers need to be a step ahead by keeping a close eye on the current trends to get your brand noticed by people who care about your products. When choosing an influencer partner, ensure they target niche audiences with similar interests to your target audience to avoid looking generic or spammy. Younger generations on TikTok appreciate authenticity. Unlike traditional sales and advertisements, social media influence gives your marketing a genuine touch.

2. Make Your Own Video Content
TikTok video marketing is quite simple and easy. You don't need to be a creative guru to make use of it. What's more, you don't need to spend a fortune on videography equipment like lighting, cameras, and recording equipment. Your smartphone is all you need since it is an all-in-one filming tool ideal for shooting TikTok content. Even so, the crucial thing here is authenticity. TikTok users look for feelings of creativity, inspiration, and uniqueness in your content. They don't want content that feels too salsey. When it comes to authentic content, TikTok for Business suggests the following tips for brands:
Hold on to your values.
Understand your customer's purpose
Show your original, high-energy self
Contribute to your community
3. Experiment and Be Open To Trying New Things

TikTok is a tad different from other social media platforms. The 15-second videos are meant to grab the attention of users. With TikTok, you should prepare yourself to take different approaches since traditional social media styles may not work. Give yourself a competitive advantage by staying on top of the latest trends. Your posts will get more traction if they are original. Your audience will be engaged and keen to dive deeper into your content if you are always up to date with the trending topics.
4. Make Your Audience Part Of Your Marketing
You can gain a lot from TikTok engagements from your followers. More engagements mean more visibility and higher ranks in searches. Even the most reserved people seem to enjoy making TikTok videos. Engage your audience through TikTok challenges and competitions. For instance, ask your followers to make creative and original content using your brand. Or create awareness using a hashtag challenge. TikTok challenges are not only fun but also an innovative way to generate product or brand awareness. Instead of just watching from the sidelines, your audience has the opportunity to get involved with your brand. Users don't have to do much on TikTok. This means that business owners can create original and easy-to-follow TikTok challenges to help get their engagement numbers high. But don't close the door on users who want to contribute with their own bursts of creativity. When your followers share their challenge videos, your brand will get a boost of attention and visibility.
5. Use Paid and In-feed Ads
Compared to other social media platforms, TikTok ads are a tad costlier. With a minimum spend of $500, it's good to check out every facet first to achieve a maximum return on investment. The good thing with TikTok is that your advertisements have a higher chance of gaining traction since it is not yet saturated with advertisers. TikTok provides a variety of ads to choose from, including hashtag challenges, in-feed ads, and banner ads. Apart from targetting the usual demographics like location and age, you can also target TikTokers that watch content similar to yours. The "Brand Takeover" is another useful ad feature. Branded content appears on TikTokers' feeds before anything else when they open the app. TikTok marketers can link from the feeds directly to a landing page. Setting up a TikTok for Business account is easy. Furthermore, it gives your brand access to an enormous music library. TikTok empowers businesses to act like creators but think like marketers through creative tools, audience insights, and performance metrics.
Consistency Is Vital
Like all other social media platforms, TikTok is open to contradicting interpretations. While some of your content may make a good impression, other videos may fail to get the interest and attention of your audience. You don't go to sleep and wake up successful, not even with TikTok. You will need to develop a plan and try out different forms of content. An excellent place to start from would be your customer data.

Ask yourself these crucial questions:
What content do they engage with already?
How active are they on the platform?
What kind of videos does your ideal audience enjoy creating?
Once you do enough research, you will be better positioned to make content that resonates with your target audience. If your content doesn't do productive numbers, don't quit. Reassess and give it another try. Perseverance and consistency will go a long way in getting your content out quicker to potential customers than intermittent videos. As long as you research and follow a tailored approach, TikTok will do the rest. Make your brand a TikTok sensation and stand out from the rest by using TikTok video marketing.