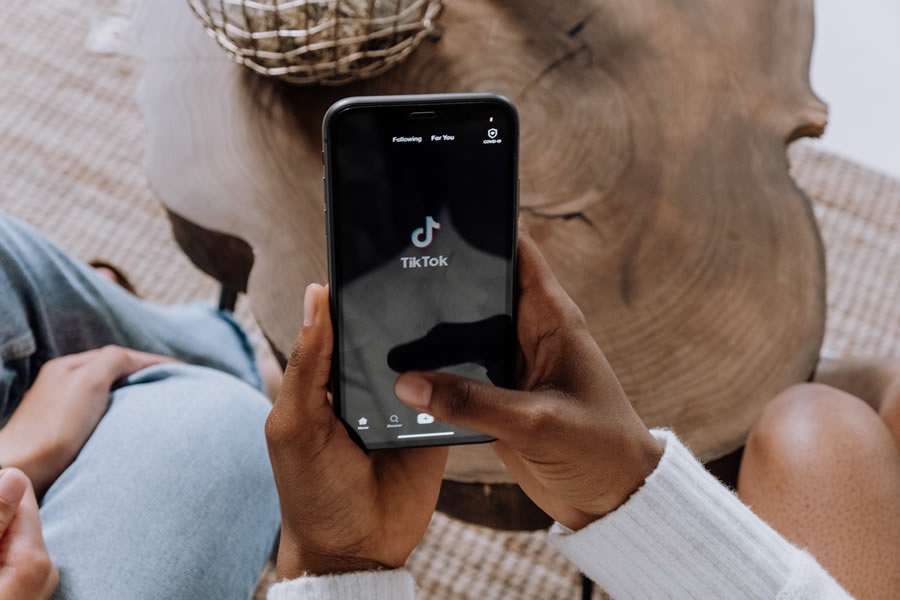 5 Tips To Integrate TikTok Into Your Video Marketing Strategy
June 1, 2022
The Ultimate Showdown: TikTok vs Instagram Reels
January 11, 2023
Social media in 2023: The Trends You Need To Know
If there's one thing we can count on, it's that social media is always changing. One day, we're all about Instagram Reels and the next, it's all about TikTok dances. It's like a never-ending game of social media musical chairs! But that's what makes it so fun and exciting. We never know what the next big thing is going to be, and it keeps us on our toes. So, let's embrace the changes and keep on scrolling!
As social media continues to evolve, we can expect to see some major shake-ups in 2023. From the rise of UGC creators to the increased use of AI, it's going to be a wild ride! But one thing's for sure: authenticity, community-led content, and originality will be all the rage. So get ready to ditch those filters and get real with your followers. Here are 10 trends to watch out for
Less Dependence on Trending Audio and Copying
In 2022, hopping on trends was a key strategy for growing on TikTok and Instagram.
But in 2023, solely relying on trending audio and copying content is on its way out.
In order to stand out, we predict creators and brands will incorporate more original content into their overall strategy. From longer-form vlogs to no-frills conversations on niche topics, video content is already shifting towards casual, off-the-cuff storytelling.
Even video editing is becoming more about telling a story, like using multiple apps to create clever edits. The challenge now is to make your video stand out in a sea of copycats.
So, we expect to see an increase in brands and creators starting their own "trends" by using a popular audio — but putting their own unique spin on it. Think less dependence on trending audio and copying; more original and off the cutting room floor
Increased Demand for User-Generated Content (UGC) Creators
UGC is incredibly popular with brands. In fact, a 2021 study revealed that 80% of consumers say UGC highly impacts their purchasing decisions. But not every brand has a bank of UGC to use, or an in-house team to create photos that look organic. This is where UGC creators come in. Essentially, these creators get paid to create UGC-inspired content for brands. And if it sounds a lot like freelance content creation, you're not far off. In 2023, we predict there will be an increased demand for UGC creators to fill a gap in the market and lead to an increase in Nano creators monetizing on social — without the need to post on their own channels.
Rapid Growth of YouTube Shorts
According to Adweek, views on YouTube Shorts have generated an average of 30 billion views per day. The appeal of YouTube Shorts is twofold: creators who post on Shorts are able to attract more viewers to their long-form content and grow their number of subscribers.
Plus, with YouTube's upcoming monetization opportunities for Shorts, the platform will reemerge as a go-to for creators. We can expect to see a rapid growth in the use of YouTube Shorts in 2023.
Widespread Adoption of Artificial Intelligence (AI)
The future has arrived and artificial intelligence (AI) is officially everywhere — and more accessible than ever. Take TikTok effects for example. There's a range of AI-inspired effects to choose from, including the ability to create an entire background for your video by merely typing text.  A widespread adoption of AI across various social media platforms, as users and creators utilize its capabilities to enhance their content and experiences is something we expect in 2023.
Increased Presence of Creators on LinkedIn
Fun fact: LinkedIn is older than Facebook. So why's it on our list of social media trends to watch in 2023?
Two words: "Organic Engagement"
Creators are taking to the platform, infusing personality in their posts, and standing out as experts in their respective fields. There's even been an increase in LinkedIn "Power Users" hiring ghostwriters to pump out content to their loyal followers. If you've overlooked LinkedIn in the past, it might just be time to reconsider. In 2023, we can expect to see an increased presence of creators on LinkedIn, as they leverage the platform to showcase their expertise and engage with their followers.
Importance of Optimizing Posts with Keywords and Using SEO Techniques
Move over Google — nearly half of Gen Z is using TikTok and Instagram for search instead.  This means that if you want your content to get discovered, optimizing your posts with keywords and using search engine optimization (SEO) techniques is more important than ever.
In a broader sense, this change reflects how searching a topic on the internet has changed.
Users are looking for a more exploratory experience, scrolling through content rather than typing in a specific search query.  In 2023, we can expect the importance of optimizing posts with keywords and using SEO techniques to take center stage as a way to increase the visibility and discoverability of content on social media platforms.
Increasing Use of Paid, Access-Restricted Content
We can expect to see an increase in gated content, where users must pay to access certain content, as a way for creators to monetize their content. This could take the form of subscription-based services, where users pay a monthly fee to access exclusive content, or pay-per-view models, where users pay to access specific pieces of content. In 2023, we can expect to see an increasing use of gated content as a way for creators to generate revenue and for brands to provide value to their customers.
Creative, Non-Linear Storytelling Techniques
Creators will use creative and non-linear storytelling techniques, such as using multiple apps to create clever edits, to stand out on social media. This could involve using interactive elements like polls or quizzes, or telling a story through a series of Instagram Reels or TikTok videos.
In the coming year, creators will use creative and non-linear storytelling techniques to engage their audience and stand out in a crowded social media landscape. From using interactive elements to telling a story through a series of videos, these techniques will help creators capture the attention of their followers and differentiate themselves in an increasingly competitive environment.
Increased Investment in Creator Support by Instagram
Instagram has a strong history of supporting creators, and we can expect this trend to continue in 2023. This could include new features and tools to help creators grow their audience and monetize their content, as well as initiatives to help creators connect with brands and partnerships. Expect Instagram to double down on its support for creators, as the platform looks to foster a thriving creator community and provide value to its users.
Increased Transparency in Brand Partnerships and Sponsored Content
In 2023, we can expect to see an increase in transparency in brand partnerships and sponsored content, as creators and brands look to build trust with their audience. This could involve disclosing sponsored content more clearly and openly discussing the terms of brand partnerships. As social media continues to evolve, it's important for creators and brands to be transparent with their audience in order to build trust and foster long-term relationships.
So, get ready to rock the social media world in 2023! Social media is all about authenticity, community-led content, and originality. Creators will be finding new and innovative ways to monetize their content, and AI will be taking over to enhance our social media experiences. It's going to be one unforgettable year, so buckle up and get ready for the ride!