Social media in 2023: The Trends You Need To Know
January 2, 2023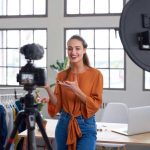 Influencer Marketing: Harnessing the Power of Digital Influence
June 13, 2023
The Ultimate Showdown: TikTok vs Instagram Reels
Instagram Reels and TikTok are both video-sharing platforms that have gained popularity in recent years. Both platforms allow users to create and share short videos, often set to music and featuring creative elements such as special effects and editing. But which one is the better performing platform? Here's a comparison of Instagram Reels and TikTok to help you decide.
Performance:
In terms of performance, TikTok has a larger user base and has consistently been one of the most downloaded apps worldwide. However, Instagram Reels has seen a significant increase in popularity since its launch in August 2020, especially among influencers and creators.
Content:
TikTok is known for its diverse and creative content, with users creating videos in a variety of genres including dance, comedy, and education. Instagram Reels, on the other hand, tends to focus more on visually appealing content and creative editing.
Discovery:
TikTok has a "For You" page that features a curated selection of popular and trending videos, making it easy for users to discover new content. Instagram Reels also has a dedicated section for Reels, but it is not as prominently featured as TikTok's "For You" page.
Monetization:
Both TikTok and Instagram Reels offer monetization options for creators, but the specifics of these options vary. TikTok has a Creator Fund that allows eligible creators to earn money through their content, and it also has a partnership program that allows creators to earn money through sponsored content. Instagram Reels also has a partnership program, but it is not as widely available as TikTok's.
Overall, it's difficult to say which platform is the better performing one, as both TikTok and Instagram Reels have their own unique features and strengths. It ultimately comes down to personal preference and the type of content you are interested in creating and sharing.